In the past year, painless dent removal tools have become more sophisticated and popular with sales beginning to increase.
Many of the orders are being done online just like many other industries. The advantage of online sales are that you can compare quickly with other websites pricing and also as a PDR Technician, you can keep working and not wasting valuable time.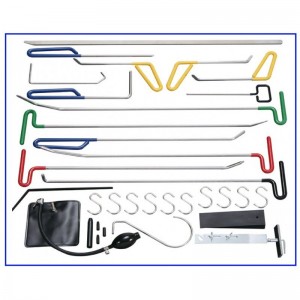 Types of tools available are bonnet benches, hand tools, rods, glue pulling and tabs. There are various good brands available and if you are serious, please do not go for cheap brands - try the Ultradent Tool brand. This offers a lifetime warranty and is backed up well by the manufacturer.